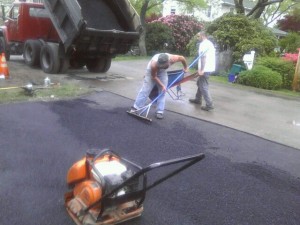 Customer Base: Patch It Paving is proud to provide quality-paving services at an affordable price, specializing in residential and small commercial markets.
Asphalt Paving Services Include:
New Asphalt Construction
Excavation and Removal
Trucking & Bobcat work
Residential Asphalt Driveways
Small to Medium Commercial Parking Lots and Driveways
Sealcoating & Crack Filling/ Pothole Repair
Stone Driveways
Line Striping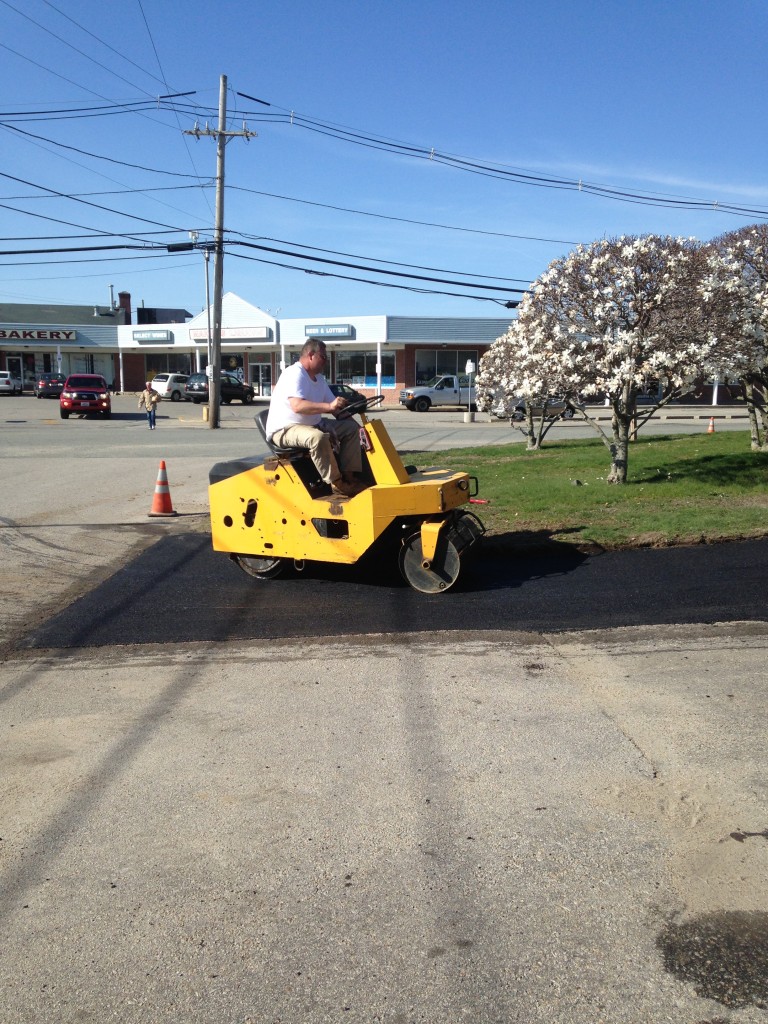 New Asphalt construction can be a considerable financial investment; therefore, it must be done properly. The overall structure of the driveway or parking lot is only as good as the foundation so new construction may involve the excavation and removal off an old worn out driveway and base layer if needed, installation of new sub base layer, grading, and laying of new quality asphalt. Paving over old asphalt will only cause the new pavement to fall apart as well, and putting your driveway on mushy ground won't last either.
Excavation and removal: All material that cannot be re-used such as old asphalt or concrete, roots and stumps, etc are removed from the job site. All trucking and bobcat work will be included in your free estimate.
Installation and base material: Proper grading and pitch of the base material provides the foundation and substructure, which affects the overall durability of the asphalt above. An improperly installed substructure may produce puddles and eventual cracking and asphalt failure. Gravel is laid, graded and pitched, and finally compacted.
Sealcoating is the application of a liquid product called pavement sealer designed to protect asphalt pavement from damage and prolong the life of your driveway or parking lot. A new sealcoat will also improve the appearance of your dull grey driveway, giving it a newer, darker look in addition to the value of protecting your investment.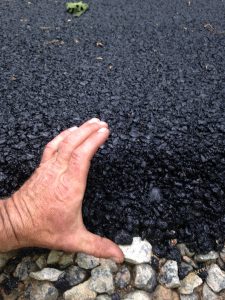 Crack Filling and Pothole repair also help to prevent further damage to your driveway by preventing more water from entering the sub or base layer of the pavement.
Patch-It Paving also provides alternatives to asphalt driveways such as crushed stone.